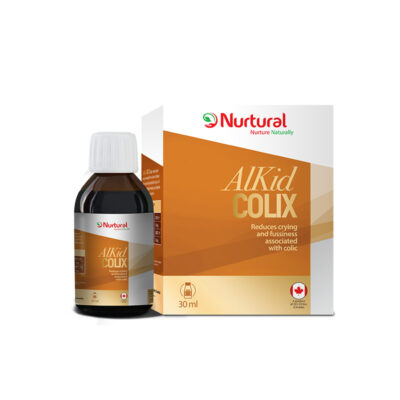 Alkid Colix
With a natural composition consisting of organic extracts, AlKid Colix is an excellent way to ease tummy ache caused by digestive issues and strengthen the immune system of your children.
Natural Composition
(Each 5ml contains)
Dill Oil 0.005 ml
Dill Seed Extract 10 mg
Fennel Oil 0.0007 ml
Ginger Extract 10mg
Alkid Guttox
Ingredients derived from natural sources, AlKid Guttox is a safe and effective choice for your child to have a strong immune system and a balanced metabolism. It is also helpful in relieving tummy ache caused by digestive issues.
Natural Composition
(Each 5ml contains)
Aegle Marmelos Extract 25mg
Fig Extract 75 mg
Oligofructose 15 mg
Prune Extract 75 mg
Tamarind Extract 75 mg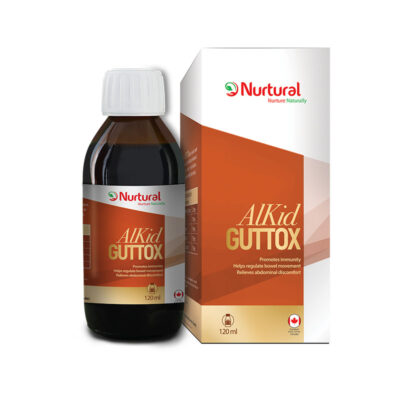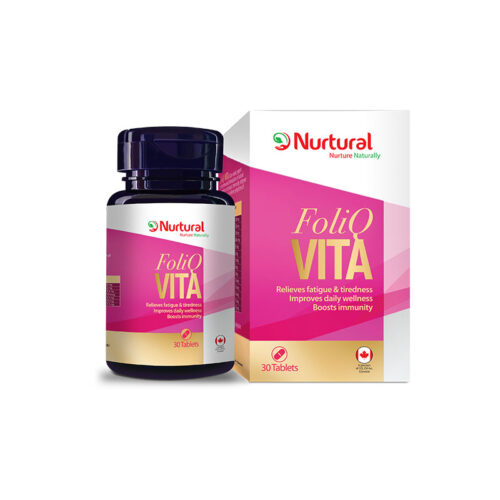 FoliQ VITA
A balanced source of 14 unique ingredients, FoliQ Vita enriches vigor and vitality in both males and females. It also strengthens immunity and provides relief from fatigue and tiredness while supplementing body with calcium, zinc and essential vitamins.
Natural Composition
(Each film coated tablet contains)
Calcium 100 mg
CoQ10 100 mg
DHA 100 mg
Folic Acid 400 mcg
Iron 30 mg
Manganese 2 mg
Niacin 18 mg
Pantothenic Acid 6 mg
Vitamin B6 5 mg
Vitamin B1 4 mg
Vitamin B12 10 mcg
Vitamin B2 4 mg
Vitamin C 75 mg
Zinc (as oxide) 5 mg
Immuno 10
Immuno 10 is specially tailored for your heart health and has all the essential nutrients such as CoQ10, DHA and Vitamin E to reduce bad cholesterol (such as LDL & Triglycerides), improve HDL and overall cholesterol levels. On top of it all, Immuno 10 also has significant anti-ageing effects due to its powerful antioxidant properties which allows you to stay young and healthy.
Natural Composition
(Each capsule contains)
CoQ10 100 mg
DHA 150 mg
Vitamin E 75 mg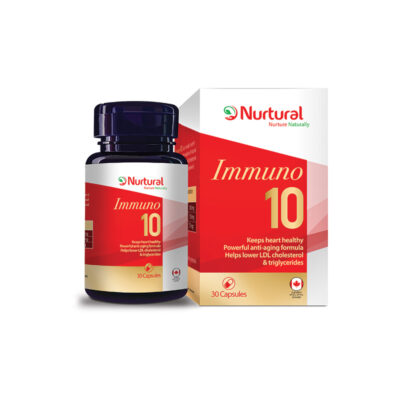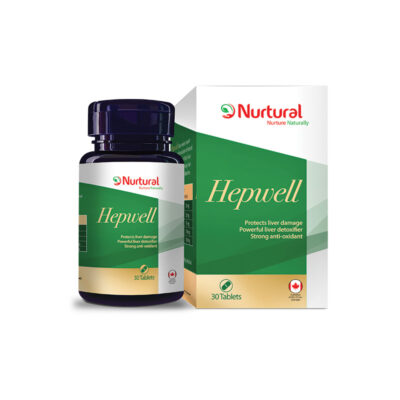 Hepwell
Tailored from natural sources, Hepwell helps maintain your metabolism and protects your liver from damage with its antioxidant features.
Natural Composition
(Each film coated tablet contains)
Chelidonium majus Extract 30 mg
Curcumin Extract 50 mg
Phyllanthus niruri Extract 75 mg
Silymarin Extract 150 mg
Taraxacum officinale Extract 100 mg
Sita DM
SITA DM provides a safe and excellent way forward in your journey with diabetes. Based on recommendations by experts, SITA DM has all-natural ingredients to be used as an adjunct therapy with oral and injectable anti-diabetic treatment to control blood sugar levels more effectively than treatment alone. It also normalizes body cholesterol levels due to the presence of DHA & Biotin.
Natural Composition
(Each capsule contains)
Biotin 300 mcg
Chromium 50 mcg
DHA 200 mcg
Vitamin B6 75 mg
Vitamin B9 (Folic Acid) 200 mcg
Zinc (as oxide) 25 mg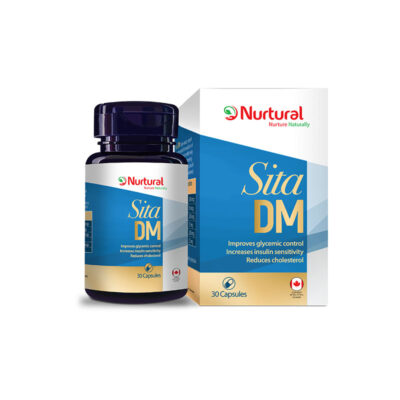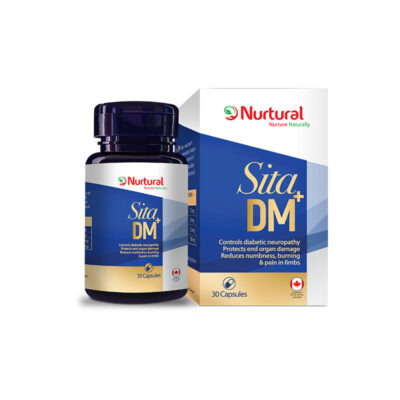 Sita DM+
Sita DM+ is a tailor-made combination of organic ingredients such as Benfotamine and Vitamin B12 to ensure the health and protection of your organs and nerves that are otherwise damaged due to diabetes. The polyphenols in cranberries play the vital role of protecting cells from damage and disease.
Natural Composition
(Each capsule contains)
Benfotiamine 75 mg
Cranberry Extract 50 mg
Vitamin B12 25 mcg
Vitamin C 100 mg
Z Glow 10
Z-Glow 10 is a unique combination of natural ingredients to give that all-encompassing, rejuvenated glow to your skin. The antioxidant and healing properties of Zinc promote hair growth giving you longer and stronger hair and repair brittle nails. It's an ideal supplement with vitamins and CoQ10 for those leading a hectic lifestyle with erratic eating habits.
Natural Composition
(Each capsule contains)
CoQ10 50 mg
Vitamin A 300 mcg
Vitamin C 100 mg
Vitamin E 30 mg
Zinc (as oxide) 10 mg