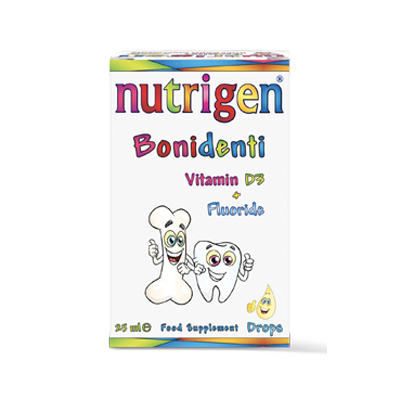 Nutrigen Bonnidenti Drop
Nutrigen Bonidenti drop is the perfect choice of supplement for preventing vitamin D deficiency.
Supports growth and development of bones and teeth
Dosage 
Suggested Daily Intake:
For infants (6 – 12 months) and toddlers (1 – 3 years): 6 drops daily.
Do not exceed the stated recommended daily serving amount. Any food supplement should not be used as a substitute for a varied diet.