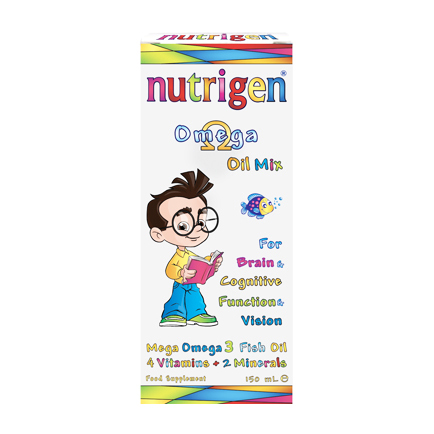 Nutrigen Omega Syrup
Rich in fish oil, DHA and EPA make Nutrigen Omega a great nutritional supplement for brain, cognitive function and eyesight.
Supports the functioning and development of brain, eye and nervous system
Dosage 
Suggested Daily Intake:
Children 1-3 years: Take 25 mL daily
Children 4-8 years: Take 5 mL daily
Children 9-13 years: Take 10 mL daily.
Do not exceed the stated recommended daily serving amount. Any food supplement should not be used as a substitute for a varied diet.