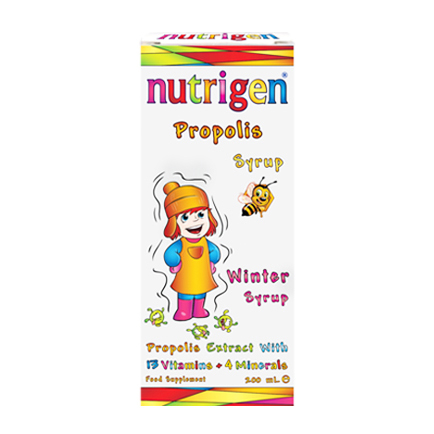 Nutrigen Propolis Syrup
A combination of 17 vitamins and minerals, Nutrigen Propolis is an excellent choice for supporting the normal functioning of immune system.
Dosage 
Suggested Daily Intake:
1-3 years: Take 10 mL daily.
4-8 years: Take 15 mL daily.
8+ Years: Take 20 mL daily.
Do not exceed the stated recommended daily serving amount. Any food supplement should not be used as a substitute for a varied diet.